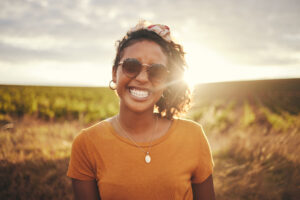 "Sex is not supposed to hurt." We hear that all the time, but the sad fact for millions of women is that sex does hurt. In fact, the American College of Obstetricians and Gynecologists estimate that up to 75% of women will experience sexual pain at some point in their lives. Sexual pain can be caused by a laundry list of problems including vaginismus, endometriosis, vaginal dryness, painful bladder syndrome, Chron's disease, fibroids, scarring from surgery, pelvic floor problems, ovarian cysts, vulvodynia, or healing from birth. The treatment for each of these might differ, but the results of sexual pain on sexual health are surprisingly universal.
Sometimes the relationship between sexual pain and sexual function can seem unclear. Women often describe that they have no desire for sex or have trouble becoming aroused, but when we dig deeper, we often uncover that the primary problem is actually sexual pain. It may come as a surprise to learn that we would not expect someone who has painful sex to have a normal libido or to become easily aroused in the same way that we would not expect a person to desire to want to stick their hand in a hot fire…IT HURTS! We know this in our logical brain, but it is sometimes hard to connect the dots when we are talking about sex.
In fact, women who have sexual pain are more likely to present with other sexual problems as well- low desire, trouble with arousal, difficulty with orgasm, and vaginal dryness. This is because the pleasure pathways that trigger these responses in our bodies can be interrupted by an alarming and overriding pain pathway. When sexual pain is chronic, these pathways can be rewired completely to change our relationship with sex, even before it has begun. When the body experiences pain, it learns to avoid that painful stimulus as a protective mechanism. As animals, pain is wired as a protective factor to keep us out of danger and away from things that damage our bodies. When sex is painful, it gets placed in this same "danger zone" category and the pleasurable parts of sex disappear as a result.
When sex is painful, we are less able to become aroused or lubricated leading to a delayed or often absent orgasm (especially during the painful aspects of sex, often penetration). When we have repeated negative experiences with sex involving more pain than pleasure (or really any pain at all), our brain is not going to have the desire to continue to engage in those activities. Understandably, this can lead to avoidance of sex and even intimacy altogether as women often carry shame, embarrassment, and feelings of self-doubt about their sexual pain and their identity as a sexual person.
The first step to regaining your control over your sexual health and reclaiming your right to sexual pleasure is to find a physician or women's health practitioner that is well-versed in sexual pain as well as someone to support your mental health on this journey such as a sex therapist or coach. Another integral part of the care team for sexual pain is a pelvic floor physical therapist. Each of these compassionate providers will help you with a different piece of your journey towards sexual health. The treatment for sexual pain depends on the cause of your pain and can vary in terms type of treatment and the length of time needed. We have included information from each of these types of experts as well as evidence-based education and support tools on the Rosy platform as well. Only once sexual pain is greatly improved or cured, can we begin to focus on the other aspects of sexual desire, arousal, and orgasm.
If you are interested in reaching out to a healthcare professional about your sexual pain, our friends over at Rosy have a great care team, ready to take the time to discuss your needs. Each of their compassionate providers are committed to helping get you on your journey back to better sexual health. Their job isn't done once you are experiencing less sexual pain, however; the Rosy team can then help you focus on the other aspects of sexual desire, arousal, and orgasm.
With appropriate treatment for the cause of your sexual pain and the help of your care team, you will learn how to disconnect sex from the pain and danger category to the pleasure and enjoyment category. This process looks different for every person and often involves patience and lots of communication with your team and your partner(s). While you are in this process, your team may encourage you to participate in sexual exploration that is not painful to you. This could include kissing, erotic touch, nipple play, external clitoral stimulation, or anything else that feels good, is arousing, and doesn't cause pain.
As you proceed on this journey with the support of your team, you will begin to reconnect the wires between desire, pleasure and sex. The path may be winding with some setbacks, but always remember that you deserve to enjoy pleasurable sex again and it is possible to do so with self-advocacy, perseverance, and the right team.
Written by: Lyndsay Harper, MD, Founder & CEO of Rosy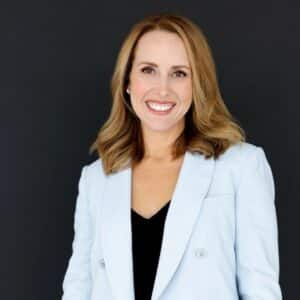 Lyndsey Harper, MD is a Board Certified Ob/Gyn, Associate Professor of Ob/Gyn for Texas A&M COM, a Fellow of The American Congress of Obstetricians and Gynecologists, and a Fellow of the International Society for the Study of Women's Sexual Health. Dr. Harper is the founder and CEO of Rosy, an award-winning women's health technology company that connects women who have sexual health concerns with hope, community, and research-backed solutions. She has been named Forbes Top 53 Women Disrupting Healthcare, People Newspapers' 20 Under 40, a Top Innovator in North Texas for 2020 and a DBJ Top Woman in Tech.