Milli Vaginal Dilator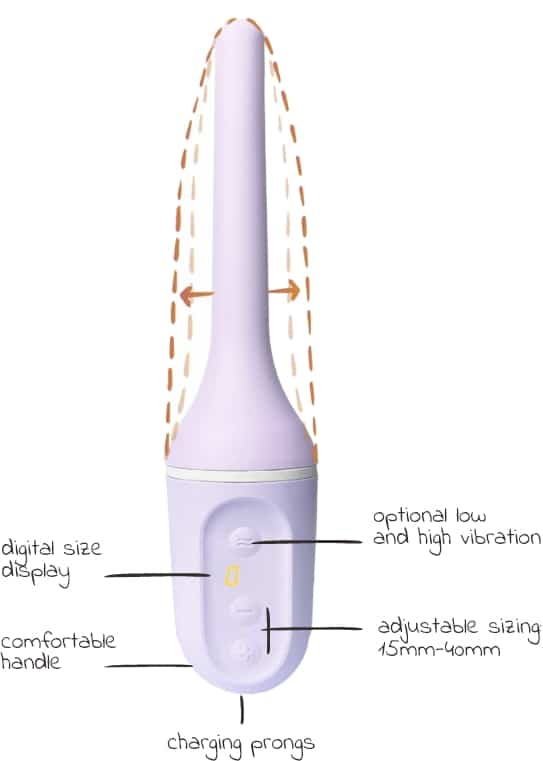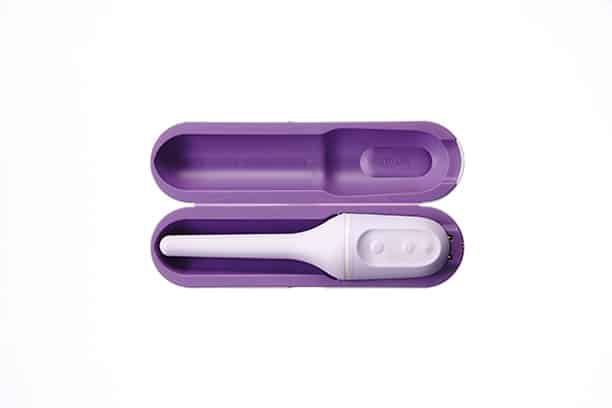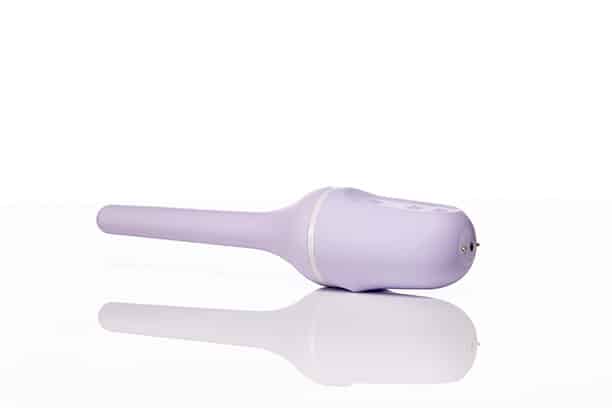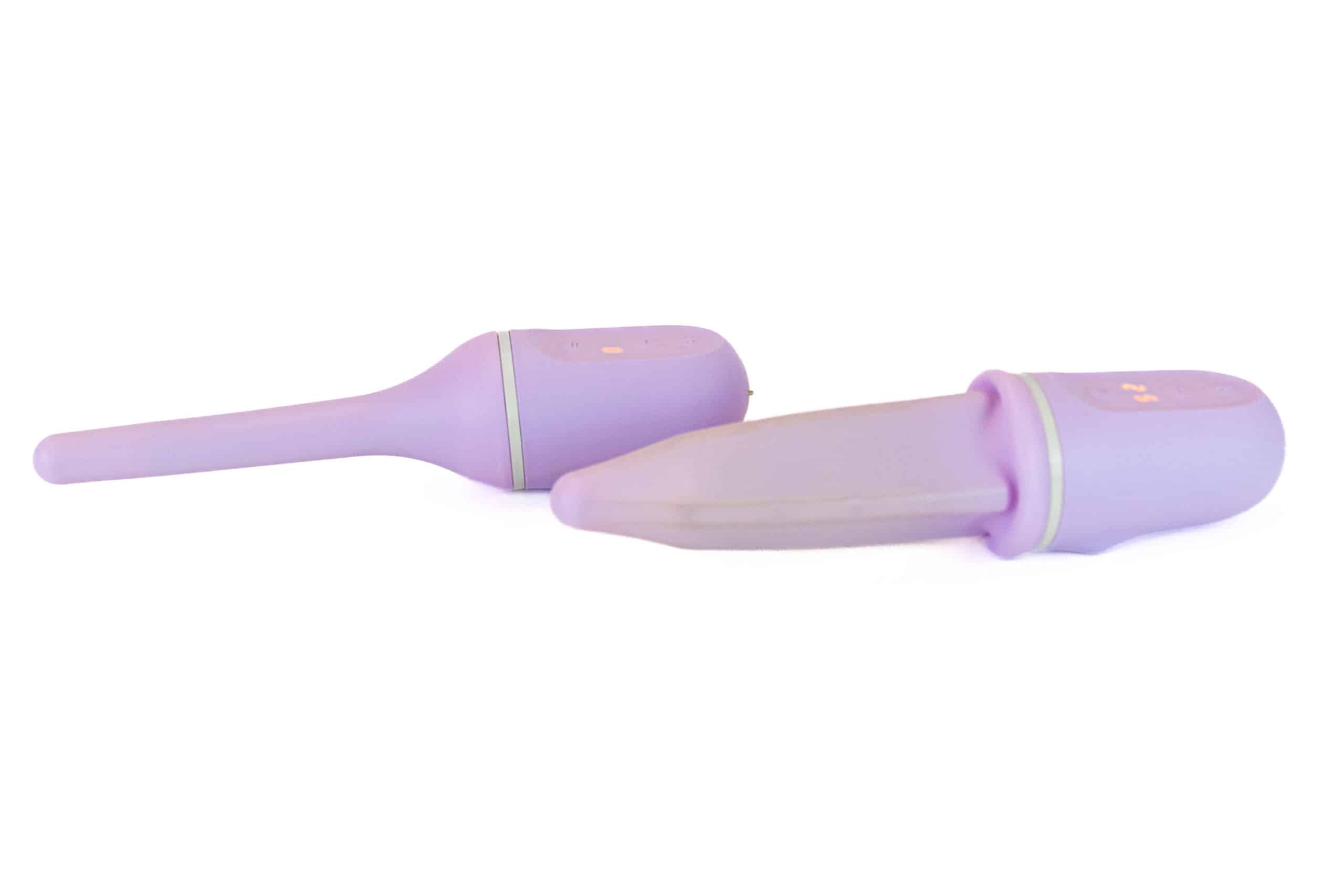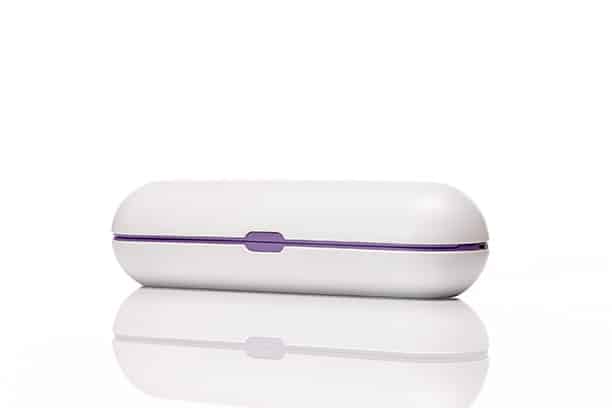 Milli_Medical_Studio22389
Milli_Medical_Studio22361
Milli_Medical_Studio22350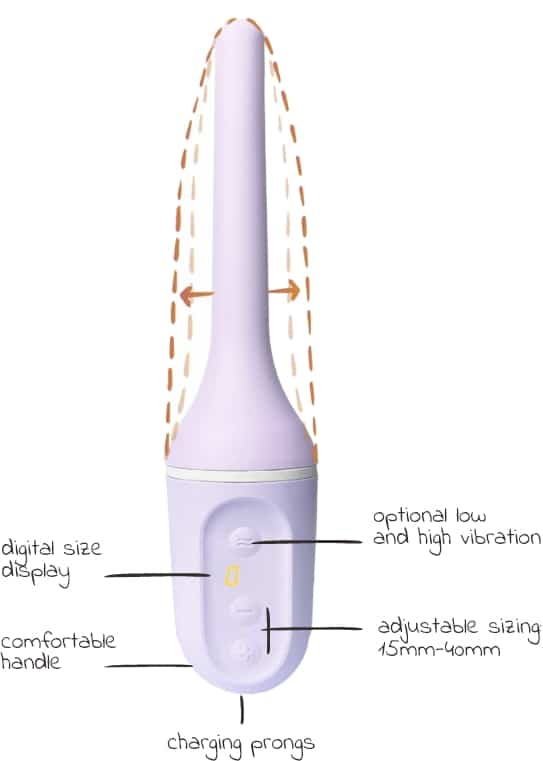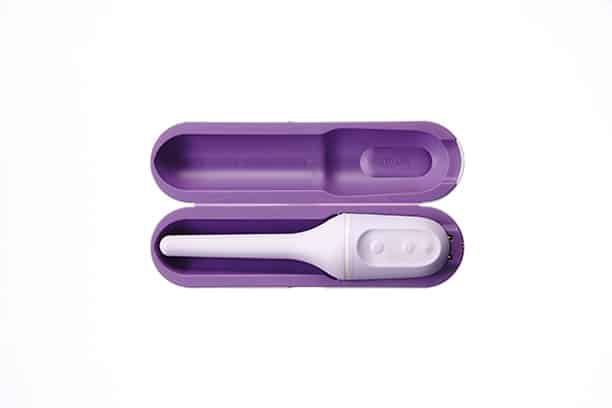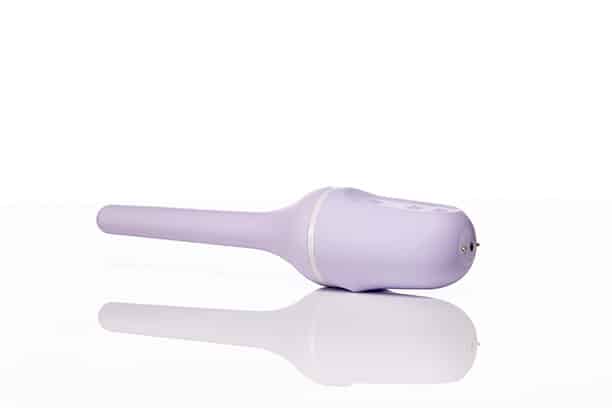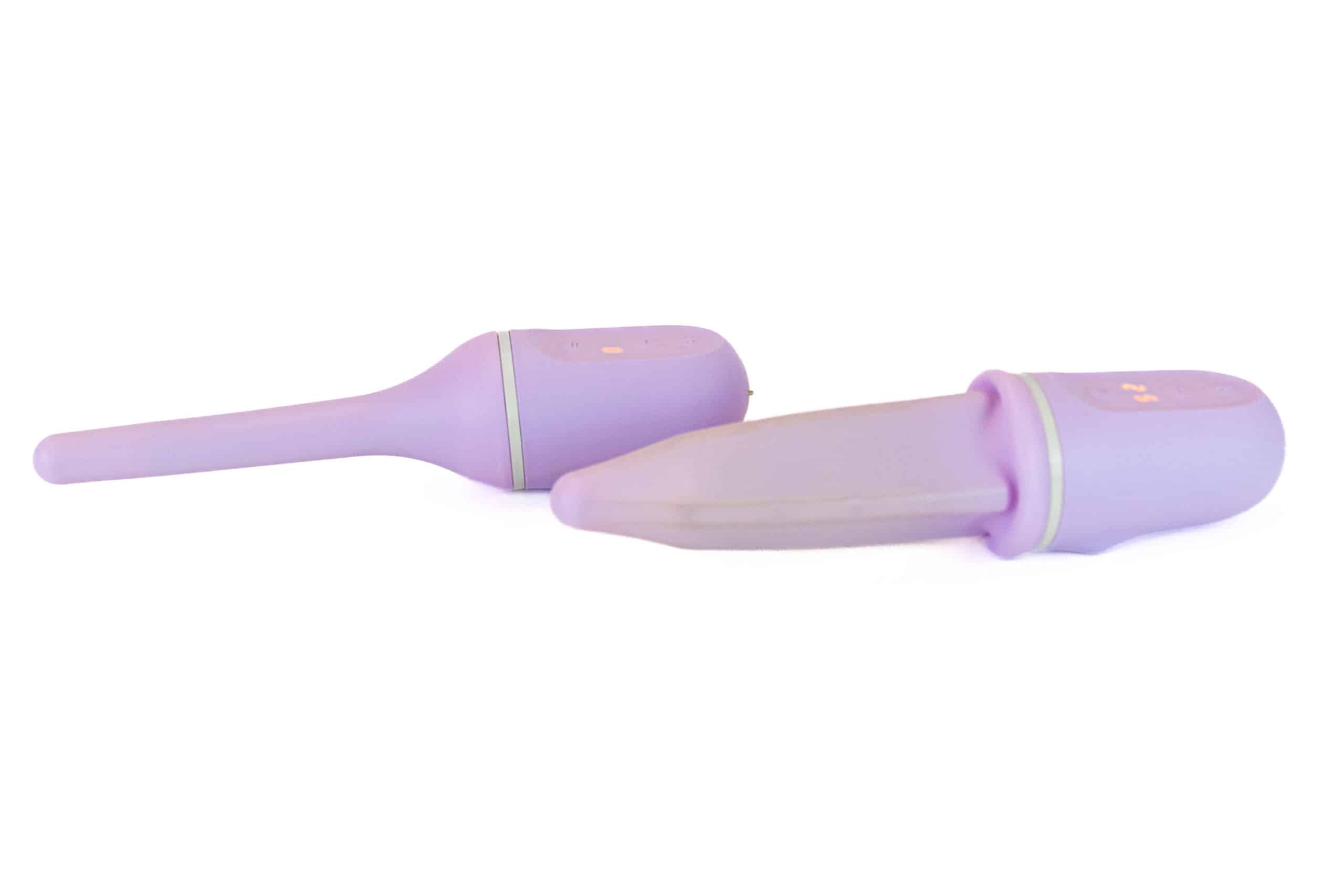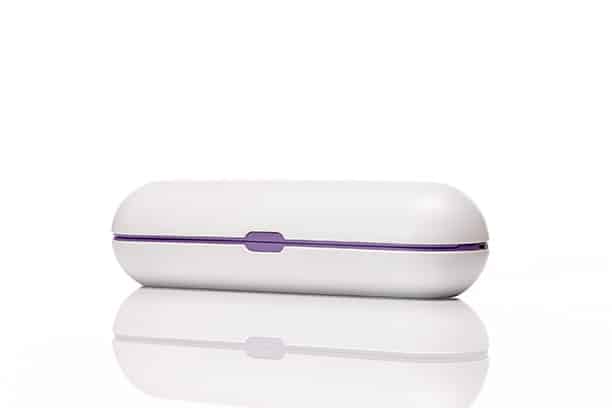 Description
The Milli Vaginal Dilator is an expanding dilator intended to be used at home for controlled dilation of the vagina. It helps women expand, stretch, and relax their pelvic floor muscles to help relieve the symptoms of vaginismus.
Milli is a revolutionary single dilator that expands millimeter-by-millimeter, at your control, while the device remains inserted in the vagina.
Indications
The Milli Vaginal Dilator is a tool intended for controlled dilation of the vagina. It can be used for dilation for an examination (by your doctor), in preparation for a surgical procedure or to help relieve the symptoms of vaginismus (condition that involves tightening of the vaginal muscles) and related painful sex.
Contraindications
If you have either of the following conditions, you should NOT purchase or use the Milli Vaginal Dilator:
Active pelvic (lower abdomen) infections, or
Open wounds in the tissue inside or surrounding the vagina.
Pregnant women should refer to their physician for guidance prior to purchasing or using the Milli Vaginal Dilator.
Price: $395
Download the Instructions for Use
User Warnings
If symptoms, such as bleeding, vaginal discharge, unpleasant odor, pain, or severe itching occur, stop use of the device and contact your healthcare provider.
Prolonged use of Milli Vaginal Dilator may cause vaginal abrasion (scratching) or ulceration (break in the skin).
Precautions
Contact your physician if prolonged or worsening symptoms occur.
Milli is for single patient use only. Do not share your device with others.
Do not soak Milli's handle or submerge Milli under water.
Do not bathe with Milli.
Use only water-based lubricant with Milli.
Do not use silicone-based lubricant with Milli.
Do not use if you have a sensitivity to silicone.
Do not use Milli if the silicone cover, device, or case is damaged.
Do not place Milli in the microwave, dishwasher, or refrigerator.
Do not store Milli near extreme heat or cold.
Do not wash Milli with products containing alcohol, acetone, or petroleum.
Do not squeeze, twist, or bend Milli's wand.
Do not use Milli in body parts other than the vagina.
Do not force Milli into your vagina.
Once inserted into the vagina at desired depth, and at least halfway, gradually increase the dilation diameter at a comfortable level.
Vaginismus: Tightening Of The Vagina
Vaginismus is a condition where the muscles inside the vagina tighten, close up, or spasm. This tightening is associated with painful vaginal sex or painful vaginal penetration of any kind, such as pain with inserting a tampon or undergoing a gynecologic examination.
You may have vaginismus if you have had any of the following symptoms for at least six months and they cause significant distress:
Tightening of the muscles inside the vagina making vaginal sex not possible
A presence of pain (also called dyspareunia) or burning when trying to have vaginal sex
Not wanting to have vaginal sex because of the pain or expected pain
Avoiding vaginal sex because of the expected difficulty due to vaginal tightening and/or spasm
Severe fear of vaginal sex or the pain associated with vaginal sex
Symptoms Requiring Professional Assessment
The following symptoms require assessment by a Healthcare Professional prior to purchasing Milli:
Abnormal vaginal discharge (fluid/material coming out of vagina), such as a discharge that is thick, white, green or yellow, may have bad odor, or is a change in what the discharge usually looks like.
Abnormal uterine bleeding, such as bleeding between monthly periods or when periods are extremely heavy or prolonged.
Abnormal skin changes around or inside the vagina, like itching, burning, bumps, or discoloration.
| | |
| --- | --- |
| Adjustable diameter range: | 15-40 mm |
| Wand length: | 133 mm / 5.25 in. |
| End-to-end length: | 203 mm / 8 in. |
| Milli Weight: | 5.2 oz |
| Weight of Milli and case: | 10 oz |
| Charging cable length: | 3 feet |
| Digital read out screen to indicate setting | |
| Optional low and high vibration setting | |
| Soft Silicone covering (not manufactured with BPA) | |
Due to the use and nature of our product, we do not accept returns. See below for 1 year warranty.
1-YEAR WARRANTY
Claiming on the 1-Year Manufacturer's Warranty requires proof of purchase from Milli within the warranty period. Email support@hellomilli.com should you experience any Milli product-related issues within this warranty time period.
WARRANTY CONDITIONS
Please keep your original purchase receipt as evidence that the date of your claim falls within the warranty period. Milli products come with a 1-year manufacturing warranty. Milli warrants this product for a period of ONE (1) YEAR, after the date of original purchase, against defects due to faulty workmanship or materials. If you discover a defect and notify Milli during the warranty period, Milli will, at its discretion, replace the product free of charge. The warranty covers working parts that affect the function of Milli. It does not cover cosmetic deterioration caused by fair wear and tear or damage caused by accident, misuse or neglect. Any attempt to open or take apart Milli will void the warranty. Claims under warranty must be supported by reasonable evidence that the date of the claim is within the warranty period. To validate your warranty, please keep your original purchase receipt for the duration of the warranty period.
If you experience any problems with Milli, have any questions regarding its operation or believe you are eligible for a warranty claim, please contact support@hellomilli.com.
What Are My Shipping & Delivery Options?
We offer free shipping on all orders.
Orders will be shipped within 2-3 business days.
Do You Delivery Internationally?
We do not offer international shipping, as Milli is a medical device and only has market authorization in the US.
If you have any further questions or comments, you may contact us by email: support@hellomilli.com.
Use
Should I Rotate Milli When It Is Inside Me Or Just Leave It?
We recommend using Milli in a way that is most comfortable for you. Rotation is not necessary when using Milli. Insert Milli to a depth that feels right to you and increase size-by-size at your own pace.
What Does Gradual, Adjustable Sizing Mean And Why Does It Matter?
Gradual sizing refers to the incremental size adjustments that occur from the wand area of Milli, which increases and decreases in diameter size. This feature allows the user to insert Milli once and gradually achieve the desired size instead of re-inserting different sizes. The sizing, by use of plus (+) and minus (-) buttons, is millimeter-by-millimeter and controlled by the user.
Can I Use Milli While I'm On My Period?
Yes. You can use Milli at any time. We recommend washing it with soap and water after each use and ensuring Milli is dry before storing.
Would It Be Beneficial To Use Milli Before Intercourse?
Users have shared they have included their partner while using Milli. Milli can be used as preparation before intercourse with or without your partner as you see fit.
How Long Before Intercourse Should I Use Milli?
Consider using Milli as part of foreplay or minutes before intercourse. Milli is to be used at your own pace when and where you feel most comfortable. Just relax, breathe, and see if collaboration with your partner enhances your experience.
Is Milli For Foreplay Or Masturbation?
Milli can be a helpful part of foreplay. If Milli feels good for masturbation, we encourage you to take advantage of that pleasure.
Can I Use Lubricants With Milli?
If using lubricants, a water-based lubricant should be chosen. Milli uses a silicone polymer cover, which means you cannot use a silicone-based lubricant with Milli as they may cause damage.
Charging
How Do I Know Milli Is Charged Or Charging?
Milli will flash with "Ch" when low on charge. Place Milli in its case and ensure the charging cord is plugged into the wall. An orange light from the case will indicate Milli is charging. A full charge occurs once the case has a green light and Milli no longer displays "Ch".
How Long Will Milli Operate After A Full Charge?
The battery life of Milli can vary depending on use case (time, vibration setting, etc.) but should last several sessions. We recommend charging Milli after each use.
Traveling
What Are Travel Restrictions With Milli?
Milli is within TSA guidelines for a carry-on object. When traveling outside the USA, you may need to use an adaptor to charge Milli. Milli is designed to be used with outlets up to 240 volts.
Cleaning
How Do I Clean Milli?
Milli is not waterproof, please do not submerge Milli under water. Milli should be washed after each use. Soap and water should be used to clean the wand portion of Milli and the handle should be wiped with a damp cloth. Dry completely prior to storing.