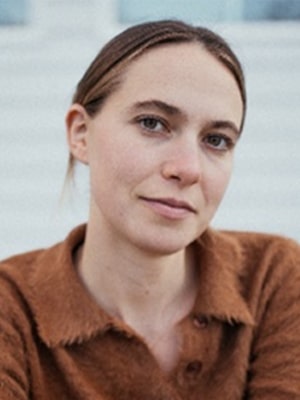 Three Words to Describe Grace: Hungry, quick, thoughtful
Expertise: qualitative research, global health, and where to get the best bite
Education: BA in Human Biology from Stanford University
Grace is a science writer for Materna Medical. She is a fourth-year medical student at the Warren Alpert Medical School (AMS) at Brown University and currently on a gap year to learn how to farm and pursue her interest in writing.
Grace earned her bachelor's degree in Human Biology at Stanford University, where she graduated Phi Beta Kappa. Before medical school, Grace was awarded a Fulbright Scholarship to study maternal health in Lucknow, India. She then returned to her hometown of New York City and spent two years working as the personal assistant to Dan Barber, chef and co-owner of Blue Hill and Blue Hill at Stone Barns. Outside of the hospital, Grace is a passionate writer. She is a co-editor and contributor to AMS's student literary magazine, Plexus, and an unofficial disciple of Natalie Goldberg's Writing Down the Bones. For Materna Medical, Grace specializes in writing articles that translate complex medical conditions into useful resources for patients. Next year, she plans to apply into general surgery with the goal of becoming a pediatric surgeon.
  Dyspareunia is a term used to describe any type of pain with sexual intercourse, affecting individuals of all ages and genders. It is usually a symptom of an underlying condition, and its diagnosis involves identifying the cause based on the location and timing of the pain. Discussing sexual health with a healthcare provider is important for overall wellbeing, as they can tailor a diagnostic workup, which may include a pelvic exam or other tests,...